Details

Ciro Migliore
...but restrictions will probably reach level 5 -
Cape Times -
The City of Cape Town wants to pump an additional 500 million litres of water into our taps.
Following a request for information in June for solutions that would enable the City to establish water plants, Mayor Patricia de Lille yesterday said procurement has commenced.
Over 100 submissions were received, which included desalination, aquifer and borehole options.
"The urgency to get to these various technologies at the various locations is well understood. The City now has an advanced understanding of the requirements of each site, and how to connect new technologies into the existing water network," De Lille said.
Water tariffs for 2017/18 cannot be adjusted, but it's "inevitable that there will need for new water and rates tariffs based on new modelling over the coming months", De Lille said.
Council will decide on new tariffs in May, for implementation in July.
"Our technical experts scrutinised the submissions and were able to determine, with a significantly higher degree of clarity, the feasibility of commissioning various options, and the time it would take, if procured, to deliver the options," De Lille said.
"Importantly, the technical experts were also able to improve understanding of the costs involved."
Dam levels were at 31.1% yesterday, down from 56.1% the same time last year.
De Lille said the City is considering implementing Level 5 water restrictions, which will include penalties for households exceeding prescribed usage.
The current restriction levels are at Level 4B which prescribes a maximum of 87 litres per day requirement from residents.
Write comment (0 Comments)
Details

Ciro Migliore
Salvatore Frequente e Redazione Online - corriere.it -
Erano le 17 quando un furgone è piombato sulla folla a La Rambla di Barcellona. Il van ha investito diverse persone sulla famosa zona turistica, causando, secondo un bilancio ufficiale del governo catalano, 13 morti e oltre 100 feriti, di cui almeno 15 gravi. L'autista a bordo del furgone ha iniziato la sua corsa omicida a Plaza de Catalunya, terminandola alla piazza del mercato della Boqueria, a quasi 600 metri di distanza. L'Isis ha rivendicato intorno alle 20 l'attacco a Barcellona attraverso la sua «agenzia» Amaq, definendo gli attentatori «soldati dello Stato islamico». Lo riferisce il Site, il sito di monitoraggio dell'estremismo islamico sul web, pubblicando un'immagine della rivendicazione in arabo. Per la Farnesina c'è il rischio di eventuali coinvolgimenti di connazionali nell'attacco: si teme per la vita di un 35enne della provincia di Milano, Bruno Gulotta, che si trovava sul viale insieme alla moglie e ai due figli, ma non si hanno conferme ufficiali. Tra le vittime identificate, invece, ci sono tre cittadini tedeschi e uno belga.
Poco prima delle due di notte la polizia è poi intervenuta a Cambrils, 120 km a sud di Barcellona, nei pressi di Tarragona, per un altro attentato, compiuto con un'automobile ai danni dei passanti, fuggiti nei bar e negli hotel della zona. Diversi spari sono stati avvertiti sul lungomare e, all'1.57, i Mossos de Esquadra hanno confermato di «aver abbattuto quattro presunti terroristi», e ferito un quinto morto poi intorno alle quattro del mattino. Sul posto sono intervenuti anche gli artificieri dato che si temeva, come poi confermato, che avessero indosso cinture esplosive. Successivamente, per evitare il panico, sono state annunciate alla popolazione delle esplosioni controllate.
Nelle ore successive all'attacco di Barcellona le forze dell'ordine spagnole avevano arrestato due persone in relazione all'attentato: un marocchino e l'altro nato a Melilla, l'enclave spagnola in territorio marocchino. Ma tra i due sospetti arrestati dalla polizia spagnola non c'è l'autore materiale dell'attentato: lo ha sottolineato il maggiore della polizia catalano Josep Lluis Trapero, chiarendo che si tratta di «persone direttamente coinvolte nell'attentato ma nessuno dei due è l'autista del furgone» schiantatosi sulla folla. Uno dei due è stato arrestato ad Alcanar, dove il 16 agosto una violenta esplosione aveva distrutto un appartamento, e l'altro a Ripoll: la prima città si trova 200 km a sud di Barcellona, la seconda è invece 150 km più a nord del capoluogo catalano. L'autore dell'attentato pertanto sarebbe ancora in fuga. Un altro soggetto è stato ucciso dalla polizia in un conflitto a fuoco, ha chiarito il ministro dell'Interno Joaquim Forn, ma in seguito è stato escluso ogni collegamento con l'attentato.
La polizia catalana, in più, ha comunicato che sta indagando sull'esplosione avvenuta mercoledì intorno alle 23,30 ad Alcanar, a 200 km dal capoluogo catalano, che è costata la vita a due persone e ne ha ferite altre sei: secondo la Generalitat de Catalunya è legata all'attentato di giovedì sulla Rambla di Barcellona, e anche all'uccisione dei quattro terroristi di Cambrils. Inizialmente mercoledì le autorità avevano parlato dell'esplosione di una bombola di butano, poi il probabile legame era stato rivelato, ma non spiegato, dal maggiore della polizia catalano Josep Lluis Trapero, e spiegato nella notte da un tweet degli agenti.
Uno degli uomini fermati è Driss Oukabir, 28 anni, che era già stato identificato dalla Guardia Civil come il noleggiatore del furgone utilizzato nell'attentato. L'uomo è di origine marocchina e, secondo alcune fonti, sarebbe arrivato a Barcellona il 13 agosto. Sul suo profilo Facebook, che è stato chiuso, si definiva «la faina» e diceva di essere originario di Marsiglia. Oukabir era stato detenuto nel carcere di Figueres, da cui è uscito nel 2012. Ma non si sa ancora se sia stato lui alla guida del furgone. Secondo La Vanguardia, infatti, Driss Oukabir si è presentato alla polizia catalana e ha denunciato il furto dei propri documenti. L'uomo avrebbe spiegato agli agenti che, vedendo la sua fotografia sui media ha capito cosa fosse successo ed è andato a denunciare il furto di identità alla polizia. Il sindaco ha raccontato al quotidiano catalano che la polizia adesso nutre sospetti sul fratello più piccolo di Driss, Moussa, diciottenne e residente a Barcellona, che avrebbe rubato i documenti al primo. Nel pomeriggio le notizie immediatamente successive all'attacco a La Rambla parlavano dell'autore dell'attentato asserragliato (forse con un altro soggetto) con alcuni ostaggi in un ristorante turco «Luna di Istanbul» vicino al mercato a La Boqueria. Notizia poi smentita.
La descrizione dell'assalitore è quella di un uomo di 1,70 mt di statura, che indossava una camicia bianca a strisce azzurre. Dopo l'annuncio del primo arresto la tv catalana Tv3 ha parlato di due soggetti in fuga: per questo sono stati allestiti posti di blocco alle principali uscite di Barcellona. E proprio in uno di questi posti di blocco, come conferma la polizia catalana, si è verificato un conflitto a fuoco dopo che una Ford Focus ha forzato il blocco. L'uomo ha tentato di investire due agenti nei pressi della zona universitaria, ferendone uno. Poi è stato inseguito e raggiunto, ne è scaturita una sparatoria e il sospetto è morto. Ma la polizia aggiunge che non pare che l'incidente sia legato all'attacco con il van sulla Rambla.
Il famoso viale del capoluogo catalano è stato subito transennato ed evacuato. Ordinata immediatamente anche la chiusura di stazioni metro e treni in zona Ramblas. La Generalitat ha poi fermato il trasporto pubblico in tutto il centro della città dopo l'attentato. Centinaia i turisti rimasti chiusi negli alberghi della zona: solo dopo diverse ore le forze dell'ordine hanno cominciato a fare uscire la gente dai negozi e dalle strutture dove si era rifugiata. La polizia aveva anche individuato un secondo furgone che potrebbe essere coinvolto nell'attentato di Barcellona.
Venerdì i mezzi saranno operativi, con l'eccezione delle fermate della metropolitana Liceu e Drassanes e, ma solo dalle 9 alle 13, quella di Catalunya. Cioè le tre stazioni lungo la grande arteria della Rambla.
L'attacco è avvenuto lungo il viale commerciale del centro di Barcellona all'altezza dell'incrocio con Carrer del Bonsuccés. Il furgone procedeva a una velocità di 80 km orari e ha percorso circa 530 metri prima di fermarsi contro un'edicola. Il veicolo era arrivato sulla passeggiata della città catalana da Carrer de Pelai e si è fermato nell'area del Gran Teatre del Liceu. Diverse ambulanze e veicoli dei soccorritori sono immediatamente accorsi sul posto. I negozi dell'area hanno chiuso con i clienti all'interno. La polizia di Barcellona, infatti, ha ordinato a negozi, ristoranti e hotel della zona della Rambla di chiudere le serrande e non lasciare uscire nessuno nelle strade.
Write comment (0 Comments)
Details

Ciro Migliore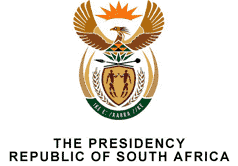 President Zuma condemns threats and intimidation against members of CLR Rights Commission -
President Jacob Zuma has called for the respect of Chapter 9 institutions in the country following the reports of threats, harassment, intimidation and insults levelled against the leadership of the Commission for the Promotion and Protection of the Rights of Cultural, Religious and Linguistic Communities, (CRL).
The Chairperson of the Commission, Ms Thoko Xaluva-Mkhwanazi has reported that she has received threats and insults based on the investigation they conducted into the commercialisation of religion and the abuse of people's belief systems in the country. Other members have also been threatened.
The President met with the leadership of the CRL this week who presented him the report entitled "The Report of the Hearing on the Commercialization of Religion and Abuse of People's Belief Systems".
The President has appealed on all South Africans to respect chapter 9 institutions, "Chapter 9 institutions are one of the cornerstones of our democracy. They have been established to strengthen the country's constitutional democracy and must be respected. The leaders of these institutions must be given the space to exercise their powers and perform their functions without fear,'' said President Zuma.
The President has assured the Commission of government's support of their work of promoting diversity and social cohesion in the country.
The security matters raised by the Commission are also being looked into, said the President.
The President, as the Head of State and head of the national executive, will ensure that the issues raised in the report will receive necessary attention.

Issued by: The Presidency
Pretoria
Write comment (0 Comments)
Details

Ciro Migliore
Remarks by President Zuma on the occasion of the launch of the New Development Bank (NDB) Africa Regional Centre, Sandton, Johannesburg -
Honourable Ministers and Deputy Ministers,

Mr Kamath, the President of the New Development Bank,

Captains of industry and finance sectors,

Members of the Diplomatic Corps,

Ladies and Gentlemen,

Good day to you all.

We are truly delighted to share this extremely important occasion with you.

The launch of the Africa Regional Centre of the New Development Bank is a historic occasion as it marks the strengthening of the BRICS formation and also underlines the BRICS commitment to the development of the African continent and emerging markets.

This is a critical milestone not only for South Africa, but for the African continent as a whole. We are thus celebrating it as a shared achievement.

The idea of establishing a new Bank with a new mission and orientation was first discussed in Durban in 2013, when we had the honour of hosting the BRICS forum.

We later agreed to establish a centre in Africa to take care of the important developmental needs of this continent.

The launch of the Africa Regional Centre is testament to our commitment that BRICS and the New Development Bank should benefit not only BRICS countries, but should also benefit the whole of Africa and the developing world as a whole.

This is therefore truly a proud moment which points to a brighter future for the people of our continent and the developing world in general.

Programme Director,

In the two years of the Bank's existence, I have been most pleased at the progress made.

Notable achievement in this regard includes the signing the founding agreement of the New Development Bank, which paved the way for the opening of the Bank's head office in Shanghai, China. The issuance of the first set of loans – amounting to 1,5 billion dollars (approximately 20 billion rands) in total – to fund renewable energy projects in member countries is a significant step forward.

The Bank's very first green bond issuance in the Chinese capital market, mobilising about 450 million dollars in the process is also noteworthy.

And most recently, the approval of a general strategy that will guide the Bank's operations in the next five years demonstrates that we are on the right path.

Today we gather to celebrate yet another milestone, the launch of the Africa Regional Centre. I wish to thank The New Development Bank President, Mr Kamath and his team for the excellent work over the years, which has brought us to this momentous occasion.

We are confident that the Bank will build on these achievements and grow from strength to strength.

Next, the Bank will start the process to consider new members and finalise the project pipeline for the second batch of loans to be offered in the 2017/2018 financial year. We wish the Bank well in these endeavors.

The biggest challenge is that Africa remains largely un-industrialized with the result that our economies are over exposed to the whims of commodities' markets.

African countries generally do not have adequate infrastructure interconnections. As a result, we cannot maximize the benefits of regional trade. Worse still, the continent does not have adequate social infrastructure for the provision of basic services such as health and education, and we therefore are not able to significantly improve the living standards of our people.

Indeed, due to this infrastructure gap, Africa has been unable to unlock its growth potential, and bring prosperity to her people.

Given these challenges, the African continent has great expectations for the New Development Bank.

We expect that the Bank, through the Africa Regional Centre, will contribute to accelerating infrastructure investment in energy, transport, water and other productive sectors.

South Africa, since its joining of BRICS in 2011, has advocated for inclusivity of the Global South, especially the African continent.

We are therefore happy to know that the Bank is working on expanding its membership to other countries beyond BRICS. We certainly trust that African countries will be among the first to take up membership at the New Development Bank.

Ladies and gentlemen,

Seventy years after the end of the Second World War, the world continues to be plagued by the endemic problems of poverty and human suffering, more so in the African continent. The recent bout of violence and military confrontation in some countries in the Middle East and Africa has notably exacerbated this problem.

These tragic realities highlight the need for new and sustainable solutions. We therefore call on the New Development Bank and like-minded institutions to test new boundaries, explore new possibilities and deliver sustainable solutions that will better serve humanity.

I am encouraged by the recent announcement made at the Second Annual Meeting of the New Development Bank Board of Governors in New Delhi to increase the Bank's lending to 2,5 billion dollars in the 2017/2018 financial year. This announcement has come at an opportune time for South Africa as we need more projects.

We have great expectations for this regional office.

We would like to see an office that is geared towards fulfilling the New Development Bank's founding objectives. These are to foster the development of member countries, support economic growth, promote and facilitate job creation and to build a knowledge sharing platform among developing countries.

The regional office will have to extend its core focus beyond project identification and preparation if it wants to truly realise these objectives. The office should in time be given the autonomy to extend loans to qualifying countries in the continent, whilst also serving as a node for capacity building and knowledge sharing.

However, the Bank is still in its infancy stage and understandably, such an expansion would be carried out in phases.

Distinguished guests,

It is fitting that we celebrate this launch in the same year that we celebrate the centenary of one of our founding fathers, Isithalandwe Oliver Reginald Tambo.

This giant of our liberation struggle envisioned an Africa that was at peace with itself and the world. He also envisaged one in which all its citizens enjoyed unlimited economic prosperity through cooperation and shared ideas.

The launch of the New Development Bank's first regional office is a major step towards the realisation of OR Tambo's vision for our country and indeed our continent.

Indeed, this is a turning point for Africa and its development.

This new Bank will enable continued fruitful cooperation with our global partners which will help us promote sustainable development through integration, industrialisation and infrastructure development on the continent.

The launch takes place during the week in which we are hosting the 37th Southern African Development Community Heads of State and Government Summit in our country.

The Summit takes place under the theme: "Partnering with the Private Sector in Developing Industry and Regional Value Chains".

SADC celebrates 25 years of existence this year and membership has grown to 15 countries. The combined population is about 300 million people.

South Africa will assume the chair of SADC this week and projects such as the New Development Bank will be supported and promoted in earnest as part of advancing Africa's development agenda.

Mr Kamath, Ministers, distinguished guests,

It is my pleasure and honour to declare the Africa Regional Centre of the New Development Bank officially open for business!
Write comment (0 Comments)
Details

Ciro Migliore
Remarks by Deputy President Cyril Ramaphosa during the SANAC Religious Sector Men's Dialogue -
Minister of Health, Mr Aaron Motsoaledi,
Deputy Minister of Basic Education, Mr Enver Surty,
Deputy Minister of Social Development, Ms Hendrietta Bogopane-Zulu,
Religious Leaders,
Leadership of the South African National AIDS Council,
Leaders of civil society,
The community of Soshanguve,
Ladies and Gentlemen,

Today offers us an opportunity to be part of the change we want to see in our society. We applaud the contribution of the SANAC men's sector in taking an unequivocal stance against gender-based violence. These are the men who know that we will not defeat the HIV pandemic if we do not root out this scourge and address the persistent inequality between men and women.
We extend our heartfelt appreciation to the South African Network of Religious Leaders Living With or Personally Affected by HIV and AIDS (SANERELA) for being our trusted ally in this struggle.

Today, our religious leaders are partnering with our communities to advance the health of our people. They are our most formidable ally in deepening exemplary moral conduct and promoting good sexual behaviour.
We look to them to use their places of worship to encourage men to go for testing.
We have faith in them that increasingly their sermons and counsel will discourage the stigmatisation of people living with HIV and TB.
We look to them to continue to give hope and to work for social cohesion.
They must remind our men that it is never too late to discard violence and bigotry.
The voice of our religious leaders matter significantly in a community like Soshanguve. This is a community crying out for moral regeneration and yearning for social transformation. It is a community that wants to see children in school. It is a community angry and frustrated by high levels of drug and alcohol abuse which fuel the spread of HIV. It is a community that is sick and tired of living in fear of criminals.
Together with our religious leaders and civil society groups, we are determined to work tirelessly to inculcate positive values and change social behaviour. We are determined to bring the necessary interventions to end AIDS and TB related deaths.
Over a period of a year, our religious leaders will engage in a series of dialogues with men. They will mobilise them to end violence directed at women and children. Today's event is therefore an important milestone in institutionalising and capacitating a responsive movement of men to address the myriad social challenges that face our communities.
South Africa's faith based communities were the midwife of our hard-worn liberation. They remain a bedrock and pillar of our new nation. When we gaze into the future, we see our religious leaders there with our people rebuilding lives and sustaining hopes for a better tomorrow.
They have agreed to use their experience, imagination and faith to promote the health of South Africans. They are invested in promoting good values, inculcating peace and deepening social cohesion. They have reminded us of our responsibility to care and to serve. They are playing their part. Play yours.

Get tested, get treatment and avoid risky sexual behaviour. We urge our children and youth to stay at school and equip themselves with skills and education.

As men, it is in our hands to end sexism, patriarchy and violence against women and children.
Write comment (0 Comments)