Details

Ciro Migliore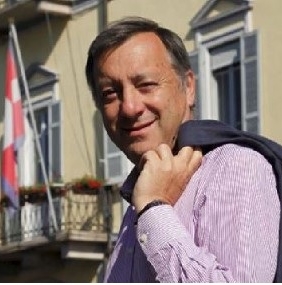 SOMMARIO: MACRON & LE PEN - MIGRANTI – IL POVERO GENTILONI – 25 APRILE – VENEZUELA – FAZIO PARTIGIANO -

Domenica 7 maggio Emmanuel Macron sarà il nuovo presidente francese, ma la Le Pen sarà legittimata ad essere leader dell'opposizione e con bene in vista l'obiettivo delle elezioni legislative di giugno. Esito scontato per il ballottaggio e vedremo presto all'opera questo giovane rampante che si dice "diverso" rispetto al passato, ma che soprattutto è stato spinto e aiutato dalla grande finanza internazionale pronta a prendere al volo la grande occasione del "vuoto" creatosi nella politica francese.
Macron gode dell'unanime favore dei media italiani, che non hanno però considerato che se il nuovo presidente si rafforzerà in Europa e ne risultasse quasi il "salvatore" - viste le critiche europee della Le Pen - andrà a rafforzare un logico rapporto privilegiato con la Germania e quindi l'Italia rischia di trovarsi ancora più emarginata a Bruxelles.
Se Marine Le Pen riuscirà a superare un terzo dei voti dimostrerà di essere comunque riuscita ad intercettare una larga fetta di nuovi consensi uscendo ben oltre il ghetto del Front Nationale. La Le Pen punta già alle elezioni parlamentari di giugno dove il "Fronte" (oggi quasi inesistente all'Assemblea Nazionale) potrebbe questa volta recuperare molti deputati ai ballottaggi, condizionando proprio Macron che quindi difficilmente potrà avere una solida maggioranza in Parlamento.

MIGRANTI BUSINESS
Il pericolo è generalizzare e – banalizzando - trattare tutti allo stesso modo.
Proprio per la salvaguardia morale di chi si espone con correttezza, vista la evidente buona volontà di tanti volontari per aiutare i migranti e con il dovere morale e cristiano di accogliere chi è in difficoltà, è però davvero ora di scoperchiare e fare chiarezza in una situazione insostenibile e che da qualche tempo si cerca di nascondere.
Sui media anche non di destra (vedi LA STAMPA) appaiono articoli, foto, video documentati e sconvolgenti su come si organizzano in Libia i viaggi dei disperati, con gli scafisti che preannunciano la consegna ad opache ONG che di "umanitario" hanno solo la vernice, per poi tornarsene in Libia con le loro veloci moto d'acqua e ripartire con un altro carico di esseri umani dalla costa vicina.
Se fosse anche vera solo una parte di quanto è stato descritto c'è la evidente COMPLICITA' PENALE nel non intervenire da parte dei responsabili delle nostre istituzioni a bloccare tutto questo.

Non confondiamo i buoni sentimenti e l'accoglienza umanitaria con il traffico schiavista, il filo rosso che lega alcune ONG e connessi centri di accoglienza gestiti da cooperative improvvisamente diventate milionarie e complici - in mare e in terra – di traffici che prosperano sulla pelle della gente.
Luigi Di Maio (Movimento 5 Stelle) ha solo sostenuto una verità - per scomoda che possa essere - e non sono state certo convincenti le accuse di demagogia che gli sono state rivolte.

Il Governo e la Magistratura hanno il dovere di chiarire subito numeri alla mano e soprattutto si deve agire perché è in questa situazione che poi si moltiplicano l'odio, la demagogia ma anche la discriminazione razziale.

POVERO GENTILONI (?)
Il premier Gentiloni mi fa un po' pena perché dev'essere in fondo una brava persona "messa lì nella vigna a far da palo" (irresistibile l'imitazione di Crozza) in attesa che Renzi torni a vendemmiare (oppure no?). A parte i quotidiani sgarbi della Boschi e quelli che arrivano da Bruxelles, il Premier "per procura" va da Trump e l'unico risultato che porta a casa è dover aumentare le spese per la NATO anche se quel "l'Italia è abituata a mantenere gli impegni" suona un po' surreale.
Poi il premier è passato in Canada (parlando in un incerto francese a Ottawa, non a Montreal, il che per gli anglofoni non è il massimo della diplomazia…) e ha lodato quel paese "da prendere come esempio per aver accolto quasi 40.000 migranti in un anno e mezzo". Chissà se l'avevano informato che il Canada è grande 9,9 MILIONI di Kmq. ed è quindi 30 volte l'Italia e - se anche le regioni più fredde non contano – per entrarci ci si prepara, si fa la fila, si entra uno alla volta e prima si è filtrati a dovere. Intanto nello stesso week end di Pasqua solo in Sicilia erano sbarcati in 8.500, tutti senza documenti, altro che il paragone canadese.
Un altro che fa pena (o fa inc…) è Padoan, cui Renzi ha imposto "No tasse, no IVA, siamo in ripresa!". Peccato che tutte le autorità finanziarie del mondo denuncino il declino italiano, il rate si abbassa e l'Italia sia passata ad essere l'ULTIMO paese in Europa per indice di sviluppo economico (superati anche da Grecia e Bulgaria), dove il debito pubblico è al 130% del PIL contro il 60% che ci eravamo imposti come obiettivo.
Non saranno certo i proclami renziani che ci salveranno nella dura realtà che evidentemente non si vuole accettare, ma che resta immutabile e brutta.
Non l'hanno capita neppure in Alitalia dove a terra restano i passeggeri, ma anche i dipendenti che buoni ultimi non sono riusciti a "collocarsi" altrove. Giustamente i dipendenti però chiedono ora aiuti di stato. "Li avete dati all'ILVA, avete salvato le banche, adesso tocca a noi" e così si prosegue, paga Pantalone, altro che riduzione del debito pubblico.

CHE TRISTEZZA QUESTO 25 APRILE
Sarà stato per il tempo incerto, ma mai come quest'anno la festa del 25 aprile è scivolata via in un generale disinteresse. Non è una bella cosa, perché troppo facilmente ci si dimentica che la libertà è un valore conquistato e che – non difeso - può non essere eterno, oppure ricordando che oggi ci sono tante altre "dittature", compresa quella del denaro o della grande finanza che con le sue banche governa il mondo.
I giovani non sanno più nulla dei fatti di 72 anni fa, ma come potrebbero essere interessati se per loro c'è comunque solo l'eterna e scontata omelia sui "buoni" e sui "cattivi", ovviamente tutti schierati da una parte. Domenica ero a Villadossola a presentare un mio libro alla "Fabbrica di carta" e ho cominciato a contare i libri "resistenziali" esposti: quando sono arrivato a cento mi sono fermato, constatando come tutti erano – ovviamente – scritti con una sola versione, quella dei vincitori.
Quest'anno il presidente Mattarella ha commemorato il 25 aprile a Carpi, nel modenese, ma se giustamente ha ricordato il campo di concentramento di Fossoli e i contributi della Brigata Ebraica alla Resistenza, non ha dedicato anche solo un ricordo agli oltre 5.000 ammazzati dai partigiani comunisti prima o dopo il 25 aprile soltanto in Emilia-Romagna, né un cenno ai 93 sacerdoti massacrati nel "triangolo della morte" proprio in quelle province e zone adiacenti.
Pagine che non cambiano i giudizi della storia, ma fanno parte di essa e non è giusto siano nascoste. Morti i protagonisti e i superstiti, a ricordare queste cose non c'è più nessuno, solo la demagogia resistenziale che cade nel sempre maggior disinteresse generale.
Brutta questa Italia che non sa e non vuole più ricordare.

VENEZUELA: UN MASSACRO
Siamo ad almeno 29 morti in Venezuela, dove è in atto una aperta ribellione al potere "Bolivariano" che ha ridotto il paese al caos. Nel semi-disinteresse del mondo verso un paese dove centinaia di migliaia di italiani – quelli che non sono scappati – cercano in qualche modo di sopravvivere, pochi sanno i retroscena di questa dittatura filo-marxista e anche di una opposizione che per tanti anni ha pensato più a sé stessa che al bene del paese. Mentre il regime si esclude perfino dai rapporti internazionali per non essere criticato e rifiuta la mediazione del Vaticano, si vive l'assurdità di un paese ricco dove si muore di fame e dove ogni giorno si rischia la vita in una capitale in mano alla delinquenza e alle bande armate: peccato il disinteresse generale, forse perché non fa fino ammettere le responsabilità politiche di un fallimento annunciato.

FAZIO PARTIGIANO
Fabio Fazio, conduttore di "Che tempo che fa", al termine della puntata di domenica scorsa - che ha visto ospite il ministro della Giustizia Andrea Orlando, concorrente PD alle primarie - ha voluto sottolineare la sua "imparzialità" per averlo invitato dopo gli spot e le interviste offerte a Renzi. Peccato che proprio a scorrere l'elenco dei politici ospiti dal fazioso-Fazio (il gioco di parole non fa neppure ridere) si nota appunto la sua faziosità: da settembre alla sua comoda vetrina di RaiTre si sono succeduti, oltre a Orlando, Matteo Renzi (due volte), il ministro Dario Franceschini, il premier Paolo Gentiloni e il presidente della Camera Laura Boldrini. L'unica voce fuori dal coro è stata quella del leghista Matteo Salvini, prontamente bilanciata da quella di Roberto Saviano, ospite nella stessa puntata.
Insomma: né renziano né antirenziano, la TV pubblica per Fazio è intesa solo come "casa PD". Ovviamente con lauto stipendio e alla faccia di quel pluralismo che dovrebbe essere offerto dal servizio pubblico...

Buona settimana a tutti.
Marco Zacchera
Write comment (0 Comments)
Details

Ciro Migliore
Address by President Jacob Zuma on the occasion of the 23rd celebration of Freedom Day, uMhlabuyalingana, KwaZulu-Natal -
Deputy President Cyril Ramaphosa,
Acting Premier, Mr Sihle Zikalala Ministers, Deputy Ministers, MECs,
Members of Parliament and Provincial Legislature,
Executive Mayors and councillors,
Inkosi Mabhudu Tembe,
Members of the Provincial House of Traditional Leaders,
Umphakathi waseMkhanyakude namaphethelo,

Fellow South Africans,

We greet you all on this 23rd anniversary of the dawn of freedom and democracy in our country.

However, we start on a sad note. A few days ago during the Easter weekend, we lost more than two hundred people to road crashes, including 19 school children in Bronkhortspruit, Gauteng and sixteen people in Kranskop here in KZN.

Their deaths have caused enormous pain and we must all play our role to end this carnage on our roads.

I request that we rise and give a moment of silence for all those who have lost their lives so tragically.

Compatriots,
It has been a long road since that watershed general election in 1994 that marked the collapse of racist white rule. The defeat of apartheid colonialism by the South African people was one of the greatest achievements of humankind.

We turned our backs on a system of governance that had been declared a crime against humanity, and which had dehumanised black people and turned them into pariahs in the land of their birth.

One of the best descriptions of life under racist minority rule is contained in an article published on 25 July 1953 by ANC leader RV Selope Thema.

He wrote; "In those days the black man was treated as a beast of burden. He was knocked and kicked about with impunity.

"In the magistrate`s courts, his voice was hardly heard and his evidence hardly believed. He was stopped at street corners by policemen demanding the production of his pass and his tax receipt.
"He was not allowed to walk on the pavements and had to dodge motor cars in the streets. He was not allowed to travel first, second or third class on the trains.

"He travelled in trucks almost similar to those used for cattle and horses. … Politically he had no voice in the making and administration of the laws. Economically he was kept in a state of abject poverty''.
These are the conditions that urged our leaders such Oliver Reginald Tambo to sacrifice life's comforts to fight for the liberation of our country and the people.

Mr Oliver Tambo would have turned one hundred years this year had he lived.

We have dedicated this 23rd Freedom Day to him, under the theme: The Year of Oliver Reginald Tambo, Together Deepening Democracy and Building Safer and Crime-Free communities.

We pay tribute to Mr OR Tambo and all ordinary men and women of our country who contributed in various ways to the attainment of freedom, and helped move our country forward towards a free and democratic South Africa.

In 23 years we have achieved a lot. We have built a democratic state founded on human rights and the rule of law.

We have established three functional arms of the state, the executive, legislature and the judiciary which work to enable South Africans to enjoy their rights which are enshrined in the Constitution, based on their respective mandates.

We have chapter 9 institutions whose job is also to protect and promote the rights of our people. These include rights to religious freedom or gender equality to the promotion of clean governance and freedom from maladministration and corruption.

For millions of our people, freedom has meant access to services that they were denied before, such as water, sanitation, housing, electricity, roads, health care or education.

Bakwethu,
Namhlanje uma sigubha usuku lwenkululeko, sikhumbula indima esesiyihambile, nezinguquko ezilethwe uhulumeni wentando yeningi.
Inkululeko ilethe impilo engcono ezindaweni eziningi. Amanzi, ugesi, imigwaqo nezinsiza eziningi zilethiwe kubantu.

Inkululeko ilethe nemfundo engcono ezinganeni, kanye nezikole okufundwa mahhala kuzo ukusiza abazali abantulayo.

Izingane zithola ukudla ezikoleni ukuze zifunde kahle zingalambile. Eziningi izingane zifunda ezinkulisa ezixhaswe uhulumeni.
Konke lokhu kukhombisa khona ukuthi ngempela iNingizimu Afrika isingcono kakhulu manje kunaseminyakeni yengcindezelo.

Uhulumeni wabantu ubuye akhiphe imali yezibonelelo esiza izingane, ogogo nomkhulu kanye nabakhubazekile. Imindeni eminingi iphila ngalemali ngenxa yokwentuleka kwemisebenzi.
The Departments of Social Development, Home Affairs as well as SASSA will host integrated further registration of beneficiaries for social grants in this area.

Uzoqhubeka uhulumeni nokubambisana nabantu ukuze isimo sempilo sibengcono kubantu bonke ezweni.

Sifuna ukugcizelela namhlanje ukuthi uma uhulumeni engakafiki endaweni yakini nezidingo, bekezela. Uhulumeni uzogcina efikile nempilo engcono.

Compatriots,
As we celebrate the progress made in the past 23 years, we also admit that there is further work to be done.

We have achieved political freedom but economic freedom still remains largely elusive. It is for this reason that we speak about radical economic transformation.
Let me reiterate that by radical economic transformation, we mean fundamental change in the structure, systems, institutions and patterns of ownership, management and control of the economy in favour of all South Africans, especially the poor, the majority of whom are African and female.

The majority of black people are still economically disempowered and are dissatisfied with the economic gains from liberation.

The level of inequality remains high. White households earn at least five times more than black households.

Only ten percent of the top one hundred companies on the Johannesburg Stock Exchange are owned by black South Africans, directly-achieved principally, through the black empowerment codes.

The pace of transformation in the workplace, the implementation of affirmative action policies as required by the Employment Equity Act, also remains very slow.
We are also very much aware of our people's quest for land. We reiterate that we will use all available instruments necessary in expediting land restitution and respond to land hunger.
The land question will feature prominently in the policy conference discussions of the governing party in June, including the debates on the expropriation of land without compensation.
Compatriots,
As said, our theme for Freedom Month 2017 centres on building safer and crime-free communities.

We want to see an end to vicious attacks on women and children, the house break-ins, cash in transit heists, car hijackings, stock theft and other crimes that make life difficult for our people in many communities.

Last month I undertook a Presidential Siyahlola Monitoring visit to this area specifically because of the aggressive cross-border crime which has included car hijackings and theft, with vehicles being taken to Mozambique across the border.

In my imbizo with the community, you outlined various challenges that you face.

I assigned several departments to work on the issues that had been raised by the community here and are happy to report back on some of the issues, as freedom means talking directly with government.

We are happy that the people have raised this matter with us so that it can be attended to without impacting negatively on the warm and fraternal relations between the people of Mozambique and the people of South Africa.

A lot of work is being done to attend to issues raised.

Many complaints pointed to a need to improve policing in this area.

When I visited Manguzi police station I found it dilapidated, with inadequate personnel and resources to handle the matters at hand. I found the same situation in Nyanga in Cape Town in February and also in Soshanguve which means we need to improve capacity in police stations serving black communities.

Government has set aside 92 million rand for the renovations of the Manguzi police station. Already, painting and other minor refurbishments are being undertaken so that the police can work in a more conducive environment.

The KwaZulu-Natal provincial government has supplied the police station with vehicles to enable faster responses when crimes are being committed.
The police station has also been upgraded to a level of a Colonel and measures have begun to fill 44 vacant posts.

The South African National Defence Force and SAPS on the border have begun to collaborate on efforts to defeat cross-border crime, as it was clear that there was little collaboration and criminals were taking advantage of this lack of coordination.

The SANDF has increased the deployments along the border with Mozambique here and the law enforcement agencies will continue to do their best to prevent the cross border car thefts with the support of the community. Without your support, very little progress will be made.

The Department of International Relations and Cooperation will coordinate discussions between the security cluster in South Africa and their Mozambican counterparts on cross-border crime and also illegal migration issues.

Complaints about late registration of births have been followed up and the Department of Home Affairs has been running outreach programmes registering South African children in the district.

During the State of the Nation Address I raised concern about attacks on citizens living with albinism leading to people living with albinism living in fear.

Manguzi was the site of the horrific murder of Miss Thandazile Mpunzi in 2015. I am happy that the community wants to be assisted to end this scourge of attacks of people with albinism.

South Africans with albinism are human beings like all of us and should be treated with respect and be protected from attacks which arise from prejudice and ignorance. Abantu abanebala elimhlophe bayafana nathi sonke, akumele bahlaselwe. Police will do everything possible to track down those who attack people with albinism.

Social programmes including door to door campaigns have been conducted to educate the community on Albinism.

Awareness programmes must be held nationally on 13 June, the International Albinism Awareness Day to pledge support to people with albinism.

Compatriots,
One of government's key programmes since freedom has been the promotion of access to justice by the poor nationally. It is for this reason that government opened the first High Court in Limpopo last year. A High Court is also being constructed for Mpumalanga province to bring justice closer to the people.

In this regard, government is investigating the possibility of opening uMkhanyakude North magisterial district that will cover the Jozini and uMhlabuyalingana local municipalities.

This will ensure that local people do not travel long distances to Ubombo to obtain court services.
One of the benefits of a free South Africa has been the expansion of telecommunication services nationwide. Millions of our people have access to cellphones which have made communication easier in remote areas.

The Department of Telecommunications and Postal Services is in discussion with the network operators Vodacom and MTN about improving network reception in this area, as this will help in the fight against crime. Police indicated that poor network reception near the border hinders their work in tracking stolen cars.
Compatriots,
This district is known to have difficulties with access to water for our people. Government through the Department of Water and Sanitation is implementing two projects, the Kwazibi Water Supply Project and Greater Mseleni Water Supply scheme to assist in addressing water supply challenges in the area.

Once both schemes are completed, they will supply more than three thousand households with safe potable water.

The Department of Environmental Affairs nationally is working with the province to address the transformation issues and other matters that the community raised about the Isimangaliso Wetland Park.

Iminyango kahulumeni izoqhubeka nokuzisebenza izicelo zomphakathi ngoba zibalulekile. Inkululeko isho uhulumeni olalelayo, aphendule.

Compatriots,
In 1994, we undertook to build a non-racial society in which racism would be a thing of the past.

Sadly, the ideology of racism remains firmly entrenched among some in our population.
Some racist incidents have occurred here in UMkhanyakude District where some tourism establishments have excluded black people on the basis of colour.

In the fight against racism, government, through the Department of Justice is finalising the National Action Plan against Racism and Related Intolerances.

This Plan will give further clarity and guidance to government and to the broader South African society on the fight against racism and related intolerances.

We have also recently published the Prevention and Combating of Hate Crimes and Hate Speech Bill.
Once it becomes law, it will criminalise several forms of discrimination including on the basis of race, gender, sexual orientation, religion and nationality.

Let us unite against racism. We must build the type of society that Oliver Reginald Tambo spoke about, a united South Africa which is free of racism.

He said:
"The spirit of non-racialism should not only extend to the people as a whole, but it should also be a firm foundation stone upon which our new society stands. Each of us should, therefore, foster the spirit of oneness amongst all our people.
"Even though suspicions will not disappear overnight, the building of one South African nation is a national task of paramount importance".

Compatriots,
Our country continues to be a popular destination for international conferences. On 3-5 May we will proudly host the World Economic Forum Africa meeting in Durban.
The summit will bring together a number of Heads of State and Government and Ministers, global captains of industry and influential decision makers from all over the world. This is a wonderful opportunity to showcase our country. We look forward to hosting them all.

During the month of May, we shall mark Africa month under the theme The Year of Oliver Reginald Tambo: Building a Better Africa and a Better World.

Africa Month will provide an opportunity to further deepen our warm relations with sister nations in the continent and to promote African culture, economic development and progress in various fields.

Compatriots,
Tomorrow the nation will lay to Mr Phillip Kgosana, a PAC leader and liberation stalwart who led more than thirty thousand marchers to the racist parliament in Cape Town in 1960. On this Freedom Day we acknowledge his contribution and that of all who sacrificed for freedom. Government declared a Special Provincial Official Funeral befitting Mr Kgosana's stature.
Tomorrow, on 28 April we will honour many local and international distinguished persons with National Orders, the highest awards that the nation bestows on deserving persons.

This year's recipients include veterans of the struggle and those who have excelled in sports, journalism, the arts, those who have displayed bravery and eminent international persons who have been reliable and dedicated friends of our country during the struggle for freedom. We congratulate all of them for their achievements.

Compatriots,

Freedom comes with responsibility. We must continue to work together, each making their own contribution to build a South Africa that is free of poverty, inequality and unemployment.

We must build safer and crime-free communities.

Importantly, let us promote unity and togetherness, as we build the South Africa that we all love.

Happy Freedom Day to you all.

Issued by: The Presidency
Pretoria
Write comment (0 Comments)
Details

Ciro Migliore
Il Sudafrica ha tutte le carte in regola per diventare un maggiore player sul mercato globale come destinazione per meeting, incentive, conferenze, fiere ed eventi. Un terzo di tutto lo spazio espositivo che esiste nel continente africano si trova in Sudafrica. L'Africa rimane ancora un grande mercato poco sfruttato da produttori e fornitori. La portata e la rapida crescita economica del continente hanno attirato l'attenzione del mondo. L'industria fieristica sta crescendo ad un ritmo fenomenale e ciò viene dimostrato dalle numerose sinergie e alleanze che si stanno verificando tra gli organizzatori di eventi e i loro partner stranieri.
NGcom ha generato negli anni due divisioni, NGcombroker dedicata alla consulenza nell'inserimento nei mercati dell'Africa Australe ed in Medio Oriente, e NGexhibitions che rappresenta gli organizzatori fieristici di riferimento in diverse aree emergenti e vende spazi e servizi nelle loro fiere più interessanti: in Sudafrica, in Botswana, Zambia e Ghana, poi in Vietnam, Indonesia, Myanmar, Malaysia, Singapore, Cina e Colombia infine.
NGexhibitions non vende solo gli spazi, ma cura con attenzione la partecipazione alle fiere delle collettive o delle singole aziende con un'efficace formula a pacchetto completo, compresa la progettazione e la realizzazione di allestimenti fieristici personalizzati in tutto il mondo. Con sede principale a Bologna e uffici di rappresentanza a Johannesburg e Beirut, NG è particolarmente attiva nei settori dell'Industria Manifatturiera, delle Macchine Utensili e della Tecnologia del Food & Beverage (lavorazione e packaging).
Il Wine & Olive Oil Production Expo si tiene in contemporanea a Propak Cape, in un'area dedicata nella stessa location, cioè il Cape Town International Convention Center (CTICC) dal 24 - 26 ottobre di quest'anno.
Il Sudafrica è l'ottavo produttore di vino al mondo, con volumi di esportazione che sono raddoppiati negli ultimi dieci anni. L'area di Cape Town, in luoghi meravigliosi come, tra gli altri, Stellenbosch e Franschhoek, ospita il cuore del commercio del settore vinicolo del Sudafrica. Molte aziende vitivinicole hanno diversificato in produzione di olio d'oliva ed è un'efficace operazione visto che tra l'altro si possono utilizzare molti dei macchinari e delle attrezzature utilizzate nella produzione del vino.
Wine & Olive Oil Production Expo è l'unico evento del genere nel paese ed è destinato a diventare l'appuntamento imperdibile dedicato all'intera filiera della produzione di vino e olio d'oliva.
Wine & Olive Oil Production Expo
South Africa has everything it takes to become a major player on the global market for meetings, incentives, conferences, exhibitions and events. One-third of all the exhibition space available in Africa is located in South Africa. Africa still remains a vast untapped market for manufacturers and suppliers. The Continent?s scale and rapid economic growth have caught the world's attention. The exhibition industry is growing at a phenomenal rate and this is shown by the numerous synergies and alliances taking place between exhibition organisers and their foreign partners.
NGcom has, over the years, generated two divisions, NGcombroker dedicated to consultancy services in accessing markets in Southern Africa and Middle East, and NGexhibitions which represents exhibition organisers in various emerging areas selling spaces and services in the most interesting exhibitions of South Africa, Botswana, Zambia, Ghana, Vietnam, Indonesia, Myanmar, Malaysia, Singapore, China and Colombia.
NGexhibitions does not only sell exhibition space but also takes care of all the services required for successful individual and collective participations with an efficient all-inclusive package that includes the planning and realization of tailor-made exhibition stands all over the world. With its main office in Bologna and branch offices in Johannesburg and Beirut, NG is particularly active in the Manufacturing Industry, Machine Tools and Food & Beverage Technology (processing & packaging) sectors.
The Wine & Olive Oil Production Expo is held side by side with the Propak Cape, in a dedicated area of the same venue, the Cape Town International Convention Center (CTICC) from 24 - 26 October this year.
South Africa is the 8th wine producer in the world, with export volumes that have doubled over the last ten years. Cape Town hosts some of the most beautiful wine making areas such as Stellenbosch and Franschhoek, among others, which are the heart of the South African wine industry. Many wine estates have diversified and have started producing olive oils and this is a successful activity since a lot of the machinery and equipment for wine making can be utilised.
Wine & Olive Oil Production Expo is the only event of its kind in the country and is destined to become an event not to be missed, dedicated to the whole wine and olive oil production line.
Obiettivi/Objectives:
• Informare gli operatori del settore vinicolo e dell'olio d'oliva dei vantaggi che offre la fiera/Inform stakeholders in the wine and olive oil industry of the advantages of participating in the exhibition
• Stimolare sinergie tra le aziende sudafricane e italiane/Stimulate synergies between South African and Italian companies
Partecipanti/Attendees:
• Aziende italiane e sudafricane del settore/Italian and South African companies of the sector
• Rappresentanti di organizzazioni commerciali italiane e sudafricane/Representatives of Italian and South African trade organizations
• Consulenti e agenti di commercio/Consultants and traders

Programma/Programme:
• Presentazione del tema e degli speaker/Introduction of the subject and the speakers (Ms. Marcella Uttaro, Department of Trade and Industry of South Africa in Milan)
• Discorso di apertura/Welcome address (Ms. Titi Nxumalo, Consul General of South Africa in Milan)
• Domande e risposte/Q&A
I Webinar sono organizzati dal Consolato Generale del Sudafrica a Milano e la partecipazione è gratuita/The Webinars are organized by the South African Consulate-General in Milan and are free of charge.
Moderator:

Marcella Uttaro,
Marketing Officer, Department of Trade and Industry at the South African Consulate-General in Milan
Welcome address:

Ms. Titi Nxumalo,
Consul General of South Africa in Milan
Speaker:

Mr. Giacomo Rotunno,
NGexhibitions Managing Partner
Write comment (0 Comments)
Details

Ciro Migliore
CITTÀ DEL VATICANO - Incontrando i migrati che "affrontano tremende difficoltà in cerca di un futuro migliore", la domanda che "accompagna" Papa Francesco è "perché loro e non io". Papa Francesco ha inviato un video messaggio ai partecipanti all'incontro internazionale "Ted 2017 - The future you", ("Il futuro sei tu") in corso a Vancouver in Canada.
Il Papa ricorda che anche lui è nato in una famiglia di migranti: "Mio papà, i miei nonni, come tanti altri italiani, sono partiti per l'Argentina e hanno conosciuto la sorte di chi resta senza nulla. Anch'io avrei potuto essere tra gli 'scartati' di oggi. Perciò nel mio cuore rimane sempre quella domanda: perché loro e non io?".
Nel suo intervento il pontefice ha invitato ha invitato tutti a "ricordare che tutti abbiamo bisogno gli uni degli altri, che nessuno di noi è un'isola, un io autonomo e indipendente dagli altri, che possiamo costruire il futuro solo insieme, senza escludere nessuno".
Spesso, spiega il Pontefice, "non ci pensiamo, ma in realtà tutto è collegato e abbiamo bisogno di risanare i nostri collegamenti: anche quel giudizio duro che porto nel cuore contro mio fratello o mia sorella, quella ferita non curata, quel male non perdonato, quel rancore che mi farà solo male, è un pezzetto di guerra che porto dentro, è un focolaio nel cuore, da spegnere perché non divampi in un incendio e non lasci cenere".
Oggi, ha detto ancora papa Francesco, "molti, per diversi motivi, sembrano non credere che sia possibile un futuro felice. Questi timori vanno presi sul serio, ma non sono invincibili. Si possono superare – assicura - se non ci chiudiamo in noi stessi". (Raffaele Iaria - Inform)
Write comment (1 Comment)
Details

Ciro Migliore
President Zuma congratulates Chief Justice Mogoeng -
President Jacob Zuma has congratulated Chief Justice Mogoeng Mogoeng, following his election yesterday as the President of the Conference of Constitutional Jurisdictions of Africa (CCJA) in Cape Town.
The Chief Justice was elected during the CCJA fourth congress hosted at the Cape Town International Convention Centre under the theme: "Strengthening the independence of the judiciary and respect for the rule of law".
"We wish to heartily congratulate the Chief Justice on his election and wish him all the best in his new responsibilities. This election to such a key continental position demonstrates confidence and high regard for South Africa's judiciary in the continent. This is a great honour for our country which happened on the eve of Freedom Day and just a few days before the beginning of Africa Month," said President Zuma.

Issued by: The Presidency
Pretoria
Write comment (0 Comments)